Yes I have been knitting!! I finished this baby sweater at the beginning of the month. It's the Baby Trellis sweater from
Knitty

.com
.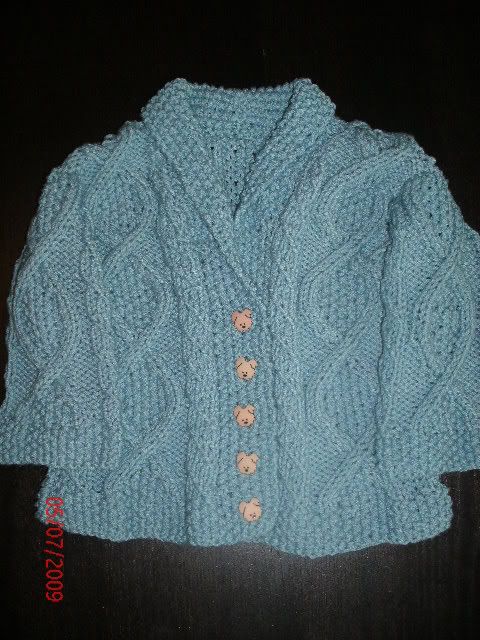 Aren't the button's cute as...well...a button?!?? :o)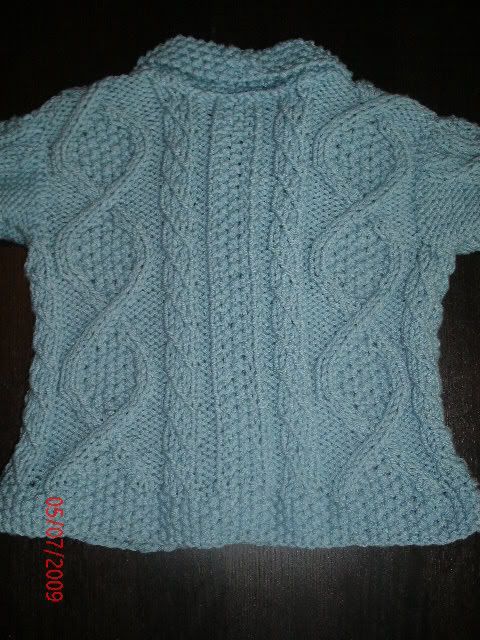 Here's a shot of the back of the sweater.
This past Tuesday, Nathan and I went to
Yarn and Fiber
to meet
Ysolda
. What a beautiful sweet person! I enjoyed looking at all her hand knits and I have been asked by my son to make Otto the Polar Bear. So below is the head of Otto and the start of his body. I love that this is a seamless pattern!! Very clever!
This is Nathan and
Ysolda
. Nathan is holding all the little animals. Even a little mouse on his shoulder.
He really enjoyed playing with the
stuffies
and
Ysolda
was very happy to let him play with them.
As soon as I bought the pattern for Otto and printed it, the ink had not yet dried from printing and Nathan asked me "Are you finished yet?"
LOL
What a silly boy.